Best Documentary Green Warsaw Award winner
Dutch director Ton van Zantvoort just won with his documentary film SHEEP HERO the Award for best documentary in the Green Warsaw competition on the 16th Millennium Docs Against Gravity Film Festival that took place from May 10-19 in Poland. The Millennium Docs Against Gravity festival had more than 65.000 people visiting the screenings in Warsaw and 4 other cities such as Wrocław, Lublin, Gdynia and Bydgoszcz. This years' 160 best films were selected and screened in different competitions, such as the Green Warsaw Award.
The quality of the films in the competition was extremely high, with films of famous filmmakers such as Nikolaus Geyrhalter and his film Earth that just won the Prize of the Ecumenical jury award on the Berlin International Film Festival. Also the film "When lambs become lions" of the oscar-nominated producer of the documentary Cartel Land, that won Tribeca was in the same competition as our Dutch Shepherd…
"It's a great honor to be part of this festival and this competition and to win the best documentary Green Warsaw Award is amazing." Ton van Zantvoort

The Jury about the film:
"A beautiful, intimate film which through the life of a single man shows how irrevocably our world is changing and how difficult life is for those who refuse to accept these civilizational changes. Mass production, which has entered our daily life, causes us to lose biodiversity and results in man himself becoming an endangered species. The disappearance of old professions, methods of consumption, and ways of earning money, shows how this new phenomenon permeates every sphere of our world. Stijn, the main protagonist of the film, who fights against all odds to preserve his traditional sheep farm, is a nuisance to his community and the system in which they all function. He refuses to simply abandon his values, but he is alone in his struggle. His story makes us all face some uncomfortable questions".
The Green Warsaw Award is accompanied by the film section Climate for Change.
The Award is given to the best ecology-theme movie and also includes a money prize of 15 000 PLN that is funded by the City of Warsaw. The Green Warsaw Award is accompanied by the "Climate for Change" section of the festival.
JURY
Łukasz Bluszcz – reżyser filmowy
Leszek Drogosz – dyrektor Biura Infrastruktury Urzędu m.st. Warszawy
Karolina Kukielska – specjalistka ds. komunikacji WWF Polska
Last week Ton van Zantvoort won the European Cinematography AWARDS for best documentary cinematography within Europe. Before SHEEP HERO won the La Trois distribution Award in Brussel, the award for best documentary and best film on NVIFF and SHEEP HERO also ended up in the top 10 best of IDFA according to the audience.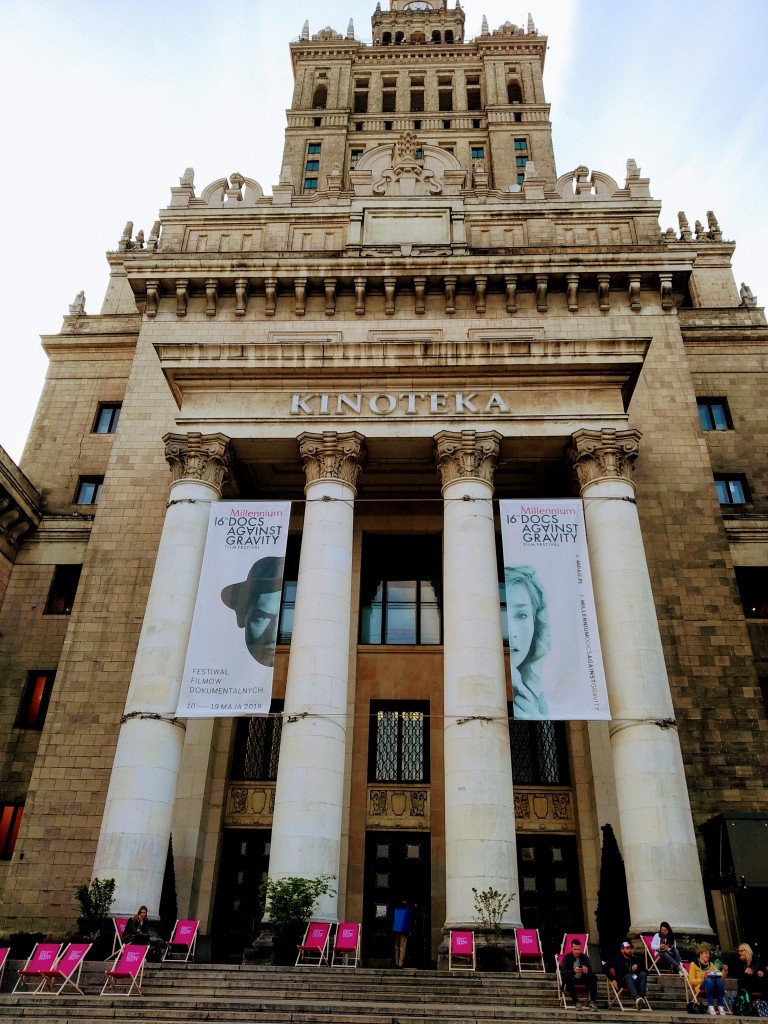 Ton van Zantvoort with SHEEP HERO is de Winner of the Best Documentary Green Warsaw Award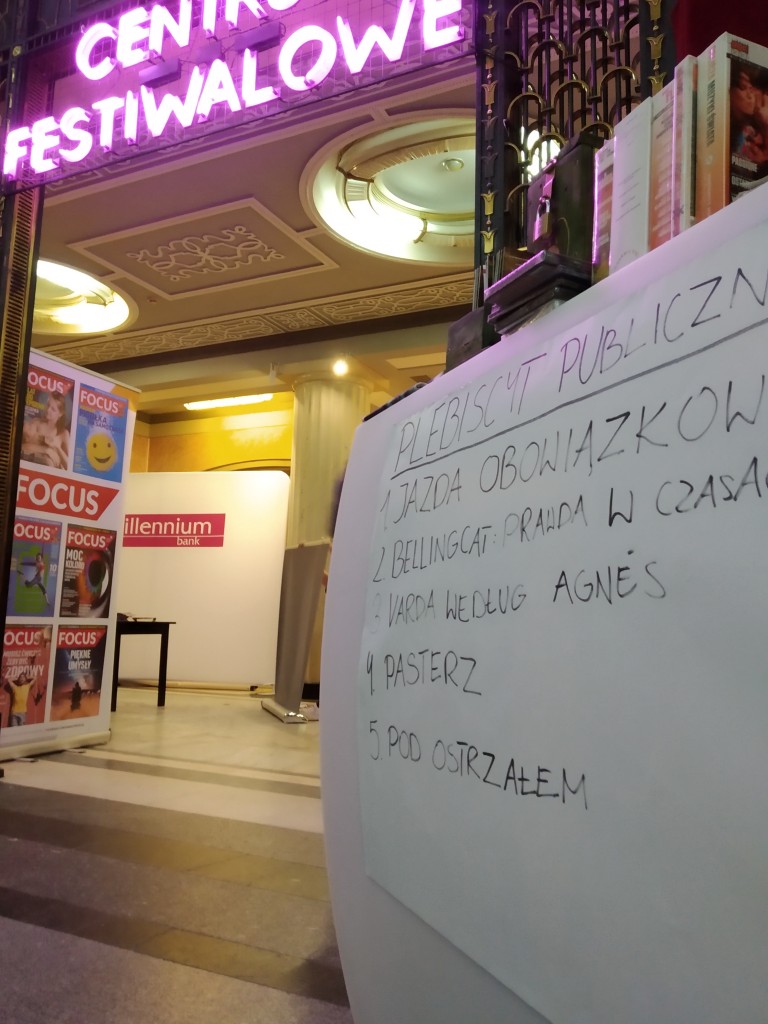 SHEEP HERO (Pasterz in Polish) was also in the top 5 of the audience award for best documentary

VICE interview
Director Ton van Zantvoort was also interviewed by Mateusz Góra for VICE . You can read the article (in Polish) here. https://www.vice.com/pl/partners/vice-x-festiwale-2019/jak-naprawde-wyglada-zycie-pasterza
Jak naprawdę wygląda życie pasterza?
Podczas trwającego do niedzieli festiwalu Millennium Docs Against Gravity mogliście zobaczyć dokument "Sheep Hero". Porozmawialiśmy z jego reżyserem o tym, że życie pasterza obecnie wcale nie jest relaksujące i nudne.
Ton van Zantvoort to holenderski reżyser, który wpadł kiedyś przez przypadek na ulicy na pasterza o imieniu Stijn. Obaj nie mieli najlepszego okresu w swoim życiu, co spowodowało, że zaczęli się dobrze dogadywać. Ich znajomość zaowocowała dokumentem "Sheep Hero", który mogliście zobaczyć w czasie festiwalu Millennium Docs Against Gravity. Podobno koledzy po fachu śmiali się z Tona, że robi "film o pasterzu". Postanowiliśmy więc zapytać, jak zrobić ciekawy film na pozornie nudny temat i dlaczego neoliberalizm nie jest dla nas dobry.
VICE: Zacznij od początku – jak poznałeś Stijna?
Ton van Zantvoort: Poznałem go w 2010 roku. Przez przypadek zobaczyłem jego pokaz strzyżenia owiec na ulicy, zdziwiło mnie, że jeszcze istnieją pasterze. Zrobiłem wtedy o nim krótki film i przez kilka lat się nie widzieliśmy. Kiedy zobaczyłem go następnym razem, wyglądał zupełnie inaczej. Zgolił głowę i był bardzo zestresowany. Opowiedział mi o problemach z utrzymaniem stada i o dużych gospodarstwach przejmujących kontrolę nad rynkiem. Punktem wyjścia dla mojego filmu była chęć pokazania świata, w którym nawet pasterz może być zestresowany.
Czy myślisz, że spędzony z nim czas był dla ciebie formą terapii i dał ci lepszy wgląd w samego siebie?
Sam moment robienia zdjęć zajmuje pewnie tylko koło 2% całego czasu, który poświęcasz na stworzeniu filmu. Możesz więc odnosić wrażenie, że na tych spokojnych wrzosowiskach da się zrelaksować i przemyśleć swoje życie. Dla mnie jednak pobyt tam był stresujący, bo musiałem skoncentrować się na tym, jakie ujęcia zrobić. Myślę jednak, że jestem podobny do Stijna, bo też łatwo się stresuję. Praca z nim była więc dla mnie okazją, żeby spojrzeć na siebie w lustrze. Nauczyłem się, że złość w niczym nie pomaga.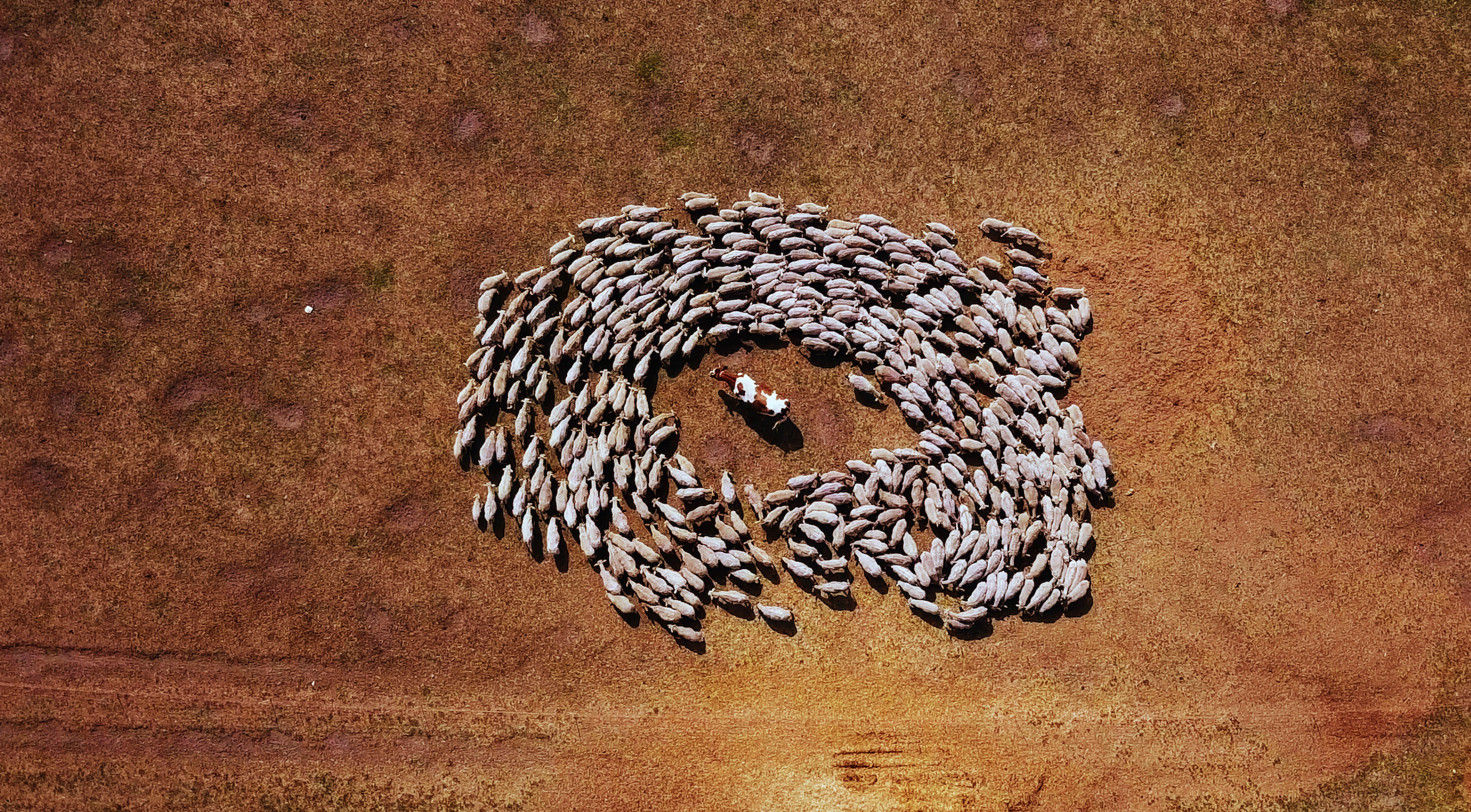 Twój bohater ma w sobie coś szczególnego. Potwierdza to grupa wolontariuszy, którzy twierdzą, że zmienił ich życie. Jak myślisz, czego możemy się od niego nauczyć?
On potrafi stworzyć pomost dla wszelkich ludzi żyjących na marginesie społeczeństwa, żeby nabrali do siebie na nowo szacunku. Wielu ludzi żyje w ciągłym stresie w związku z nowoczesnym społeczeństwem i powrót do korzeni, do takiego prostego życia w towarzystwie zwierząt, może im pomóc.
Stijn stał się z czasem postacią, którą nazwał "Sheep Hero". Skąd wzięła się ta ksywka?
On lubi być w centrum uwagi. Podczas gdy niektórzy pasterze chcą uciec jak najdalej od społeczeństwa, Stijn rozumie, że musi zabawiać ludzi, żeby ocalić swój sposób życia. Inni pasterze zauważają, że jest zupełnie inny od nich i czasem nazywają go "kukiełką" albo "atrakcją turystyczną".
Twój film opowiada też w dużej mierze o walce z kapitalizmem. Pasterze walczą z dużymi firmami, oferującymi konkurencyjne ceny, o to, żeby obronić swój zawód i styl życia. Czy jest jakaś droga, żeby chociaż w pewnym stopniu zwyciężyć w tej nierównej walce?
Wydaje mi się, że Seijn byłby nadal pasterzem, gdyby regulacje i prawo w Holandii było inne. Dla mnie to nie jest jednak film tylko o owcach. To jedynie przykład, w jaki sposób wolny rynek niszczy wiele wartościowych dziedzin rzemiosła. Tak samo jest w świecie sztuki – festiwale kina niezależnego nie mogłyby się odbywać bez państwowych dotacji. Tylko filmy takie jak "Avengers" zarabiają na siebie.
Kiedy jedziesz przez Holandię i widzisz wrzosowiska, mogą cię zachwycać, ale nie myślisz, że powstały dzięki obecności owiec i pracy pasterzy. Nie zwracamy uwagi na koszty naszego postępowania. Myślę, że dopiero zmiana naszej świadomości może prowadzić do wymuszenia na biurokratach określonych działań. Mój film, chociaż jest nowy i jeszcze pewnie niewiele osób mogło go zobaczyć, już wywołał poruszenie. To zaowocowało zmianą rodzajów kontraktów – do tej pory każdego roku trzeba było odnowić kontrakt z właścicielami ziemi, na której wypasały się owce. Teraz kontrakty będą trwały pięć lat. To budzi moją nadzieję, że wspólnie możemy coś zmienić w tym neoliberalnym świecie.